Inventors. Dreamers. Doers. Leadership
Executive Officers

Steven D. Cabouli is Chief Executive Officer (CEO) of EMC2Data.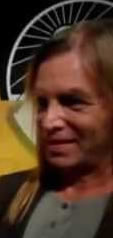 Steven D. Cabouli is chief executive officer of EMC2Data, where he is responsible for helping guide the development of new technologies and EMC2Data's long-term opportunities. 
Steven.Cabouli@emc2data.com
*
A leader in the field of mobile communications for more than 25 years and a key architect of EMC2Data's strategic vision, Mr. Cabouli spearheaded EMC2Data's efforts to develop and commercialize RFID shielded biometric technology breakthroughs that have significantly contributed to the growth of both the Company and the industry. Important developments which began under Mr. Cabouli include: the first biometric secure case; inclusion of bluetooth tethering capabilities to mobile devices.
*
As an innovative leader of a broad range of technical teams within EMC2Data, Mr. Cabouli has been granted more than 12 patents related to wireless technology and devices.